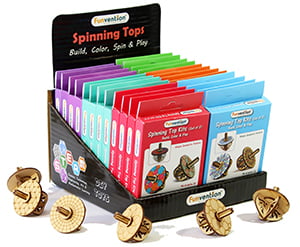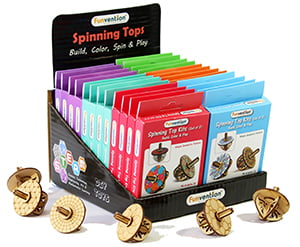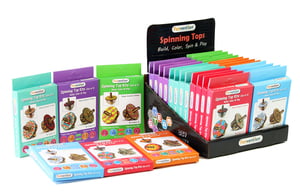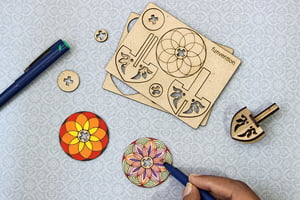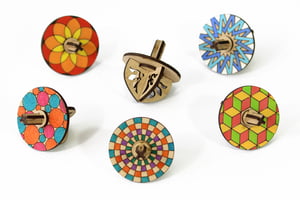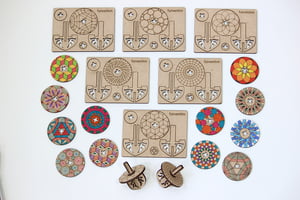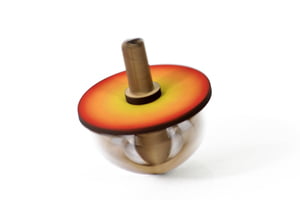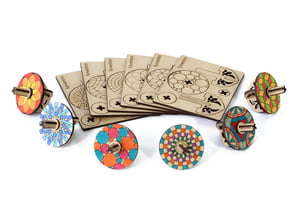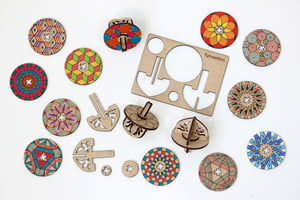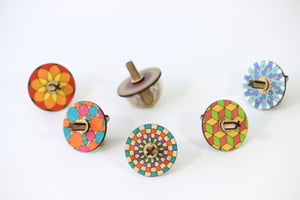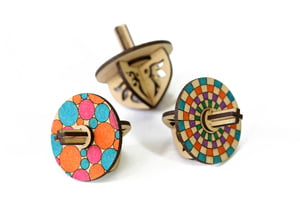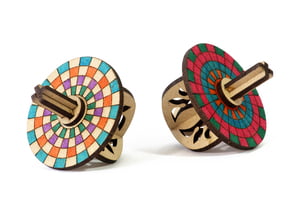 Spinning Tops (Set of 2) - Pack of 24 - Birthday Return Gift Party Pack
Non-returnable
MRP: 3096 rs EAN: 8901304309276 Box Dimensions: 22 x 21 x 20 cm Weight: 1000gms
AGE: 5 years and above
D.I.Y. Build Time: 1-2 hours
Play Time: Unlimited
Parents Involvement: Moderate
Funvention - A Startup with a Mission, to engage your kids with Fun + Invention.
We conceptualize, design & develop an Innovative DIY Educational toys which provide a platform for children's to hands-on experience in building creative toys with the learning of basic working principle behind it.
Funvention team introducing a unique Fun-Fidgets the unique 4 sets of the individual miniature models (Racing Car, Guitar, Bike & Tractor) for kids & grown-ups use prime quality imported Russian plywood with precise laser cutting and glueless assembly. These amazing 3D Self Assembly puzzle models are fun to assemble as well as educational. They can be the all-time companion as Key-chain or decorated on your desk, always available to juggle or spin. These models are designed with a clear view of all the moving mechanical parts like gears, wheels create a unique, unforgettable and fascinating look miniature models. Best suitable for 5+ or require Adult Supervision. Fun-Fidgets Spinners comes as flat pack puzzle, kids can assemble and paint it to make it personalized. Use markers, colored pencils, brush colors or crayons to add some color and style to your Fidget Spinners. These pieces are fine cut which allows glueless assembly. Still, you can add some glue dots to the joints to make it permanent assembly. This kit contains environment-friendly parts & detailed easy to understand step-by-step instruction manual.
It's a great STEM educational DIY toy for kids and a very good option to gift or birthday return gift on the occasion of a birthday or at children's events. Made in India with lots of Creativity, Care & Love.
Key Development Areas:
Fine Motor Skills
Logical Reasoning
Science Exploration
Pattern Recognition
Hand-Eye Coordination
Creativity and Imagination
Organizing and Structuring
Material: High-Quality Imported Pine MDF